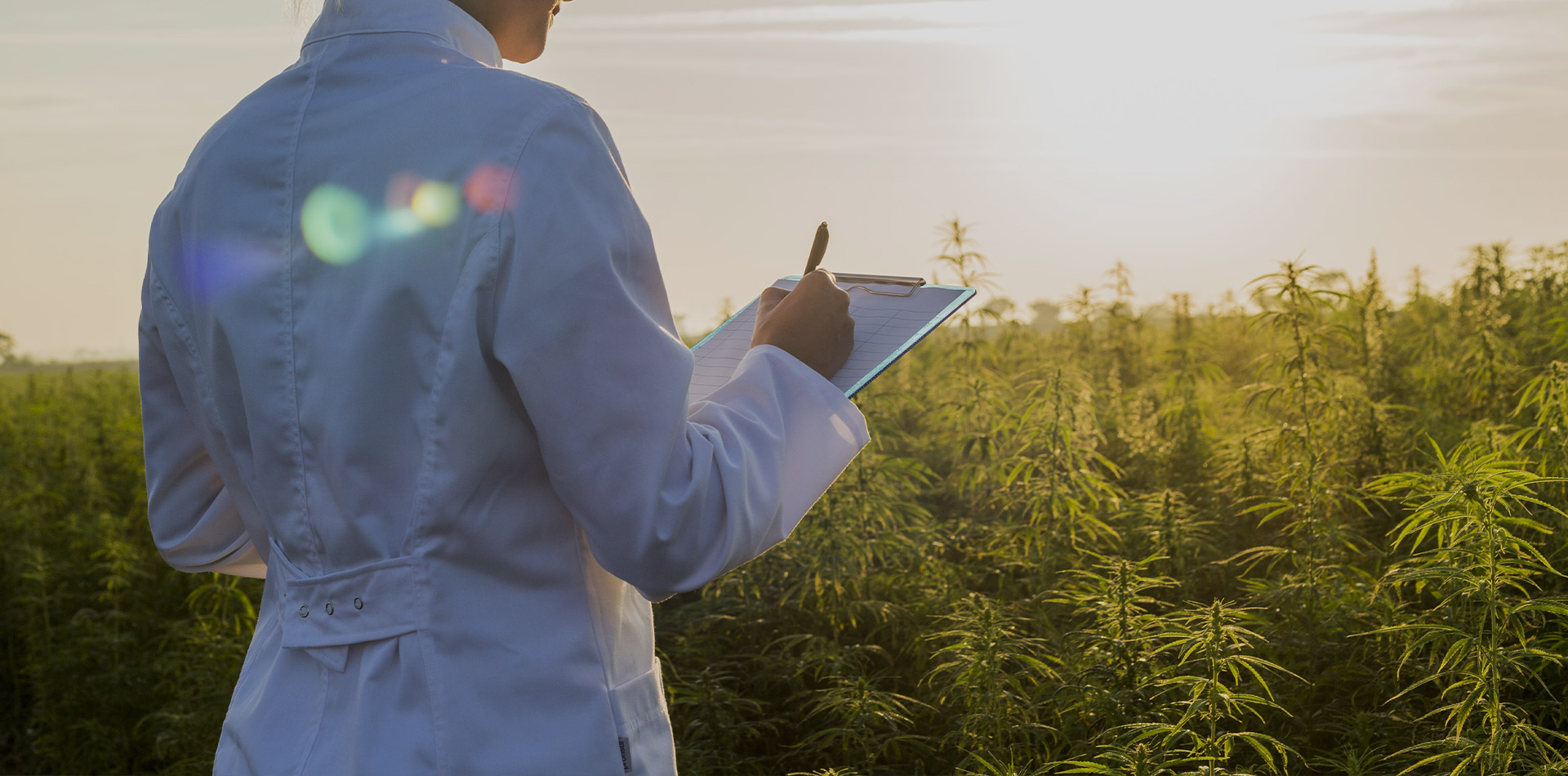 GETTING YOUR MEDICAL CANNABIS CARD
OUR STAFF MEMBERS ARE HERE TO GUIDE YOU EVERY STEP OF THE WAY
From pre-application through your first purchase and beyond, Trinity will ensure you're not only in compliance, but that you are also the number one priority each and every visit. We're committed to providing the highest quality care possible in a professional, safe, and educated environment. Below is a quick guide to becoming a Medical Cannabis Patient in the State of Illinois.
1. TALK TO YOUR DOCTOR
DO YOU HAVE A QUALIFYING CONDITION?
APPROVED CONDITIONS & SYMPTOMS
Autism
Agitation of Alzheimer's disease
HIV/AIDS
Amyotrophic lateral sclerosis (ALS)
Anorexia nervosa
Arnold-Chiari malformation
Cancer
Cachexia/wasting syndrome
Myasthenia Gravis
Myoclonus
Nail-patella syndrome
Neuro-Bechet's autoimmune disease
Neurofibromatosis
Neuropathy
Osteoarthritis
Parkinson's disease
Polycystic kidney disease (PKD)
Post-Concussion Syndrome
Post-Traumatic Stress Disorder (PTSD)
Causalgia
Chronic inflammatory demyelinating polyneuropathy
Chronic pain
Crohn's disease
CRPS (complex regional pain syndrome Type II)
Dystonia
Ehlers-Danlos syndrome
Fibrous Dysplasia
Reflex sympathetic dystrophy
Residual limb pain
Rheumatoid arthritis
Seizures (including those characteristic of Epilepsy)
Severe fibromyalgia
Sjogren's syndrome
Spinal cord disease (including but not limited to arachnoiditis)
Glaucoma
Hepatitis C
Hydrocephalus
Hydromyelia
Interstitial cystitis
Irritable bowel syndrome
Lupus
Migraines
Multiple Sclerosis
Muscular Dystrophy
objective neurological indication of intractable spasticity
Spinocerebellar ataxia
Superior canal dehiscence syndrome
Syringomyelia
Tarlov cysts
Tourette syndrome
Traumatic brain injury
Any person prescribed opiates can apply through the Opioid Program
*Veterans can submit a copy of DD-214 and VA medical records in place of Physician Certification Form.
Doctor's portion is done completely online through etk.icts.illinois.gov

Any person prescribed opiates can apply through the Opioid Program *Veterans can submit a copy of DD-214 and VA medical records in place of online Physician Certification.

The previous list of state approved conditions and symptoms may qualify a patient for the use of medical marijuana as a treatment option. This recommendation must be certified by your doctor. Doctors certify fully online. Patients apply online as well through the same website.
---
2. COMPLETE PATIENT APPLICATION ONLINE
Medical Cannabis Program :
https://etk.icts.illinois.gov/etk-icts-prod/login.request.do
Opioid Alternative Program :
etk.icts.illinois.gov
What you need:
Online Dr certification (No paper forms)
Personal email
Proof of Identity ( ID, DL, Passport)
If address is current on ID or DL, you do NOT need a 2nd proof of residency.
If you DO need residency, you can use things like: Paystubs, car registration, utility bills, W2, etc.
Photo (We take for free) Headshot shoulders to top of head.
Debit/Credit card for payments
*Veterans can submit DD214 and SSI/SSDI recipients can submit benefit letters to qualify for a reduced fee.
We offer free assistance with online applications. Call us at (309) 863-2135 to schedule an appointment. We will take your passport photo and submit the application. Once the state receives the completed application, you will be issued a temporary card within the next business day. Once the application is accepted, you will be able to print a permanent paper card from the website.
Free Application Assistance Appointment:
Do you need a caregiver?
"Medical Cannabis Program patients can designate up to 3 caregiver(s) to apply for the caregiver card. The caregiver card will allow the person to legally purchase and transport the medicine to the patient. Caregivers need the same required documents the patient needs excluding the doctor certification. The fee for a caregiver is $25 a year. Opioid patients can NOT have a caregiver."


What about minors?
Minor qualifying patients need a physician certification AND a reviewing physician certification. A designated caregiver must apply, providing all the same documents listed for a patient.
Medical Cannabis card holders will NOT have to give up their FOID card or Concealed Carry Card.